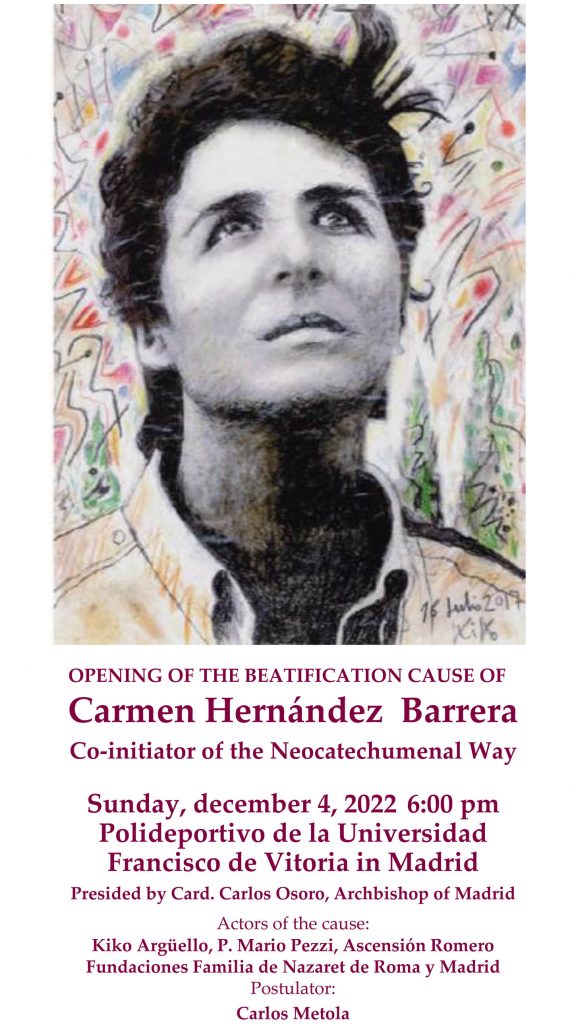 On July 19, 2021, after the five years established by the current legislation, the petition for the opening of the Cause of Canonization of Carmen Hernández, initiator together with Kiko Argüello, of the Neocatechumenal Way, was presented to the Archbishop of Madrid, Cardinal D. Carlos Osoro.
After a preliminary investigation to verify the presence of a solid, spontaneous and well extended reputation of sanctity and of signs, by the diocesan tribunal; after also having made the pertinent canonical consultations with the Dicastery of the Causes of Saints of the Holy See, with the bishops of the ecclesiastical Province and with the faithful of this Diocese, the Archbishop of Madrid, D. Carlos Osoro, has accepted this request and will preside over the "Official Opening of the Cause of Beatification and Canonization of Carmen Hernández Barrera".
This joyful ecclesial event will take place on December 4, 2022, the second Sunday of Advent, at 6:00 p.m., at the Francisco de Vitoria University in Madrid.
Those invited include the communities lead by Kiko, Fr. Mario and Ascensión in Italy, Spain and France, all the itinerant catechists of the first teams of the nations, all the rectors and vice-rectors of the Redemptoris Mater seminaries of the world and the ordained priests of the seminaries of Rome and Madrid.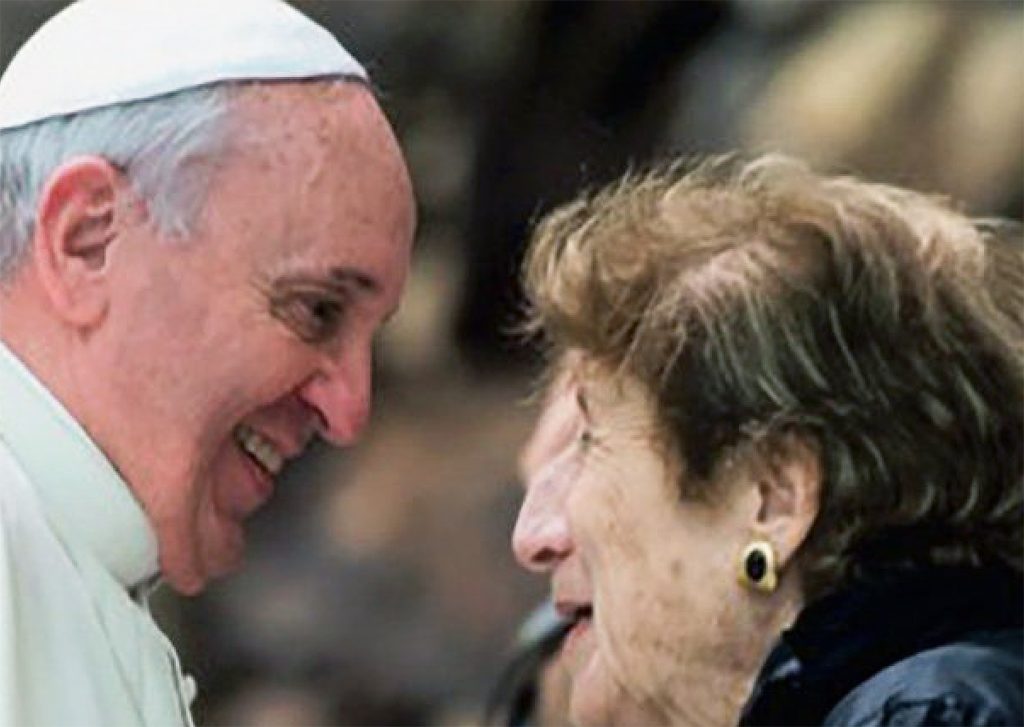 ---
---